Experiencing a rash or irritation?
Updated 23 days ago
Reactions to our Whole Body Deodorants are very rare, however, anytime we put a product on our skin, it can reveal sensitivities to an ingredient.
 Just a little bit of Lume Whole Body Deodorant goes a long way so it's important to apply the correct amount to completely dry skin to minimize irritation from over-application or application to wet or damp skin. 
Applying our Whole Body Cream Deodorants (Aluminum Free or Sweat Control) 
If you're using the Invisible Cream Deodorant, you want to make sure you're applying a pea-sized amount, give or take 🫛 Just rub it in like a lotion with clean fingertips! If that doesn't seem quite right for your body, try just a tad more and see if that's the sweet spot for you.
Applying our Aluminum Free Solid Stick Deodorant 
If you're using the Smooth Solid Stick, 2-3 swipes should do the trick.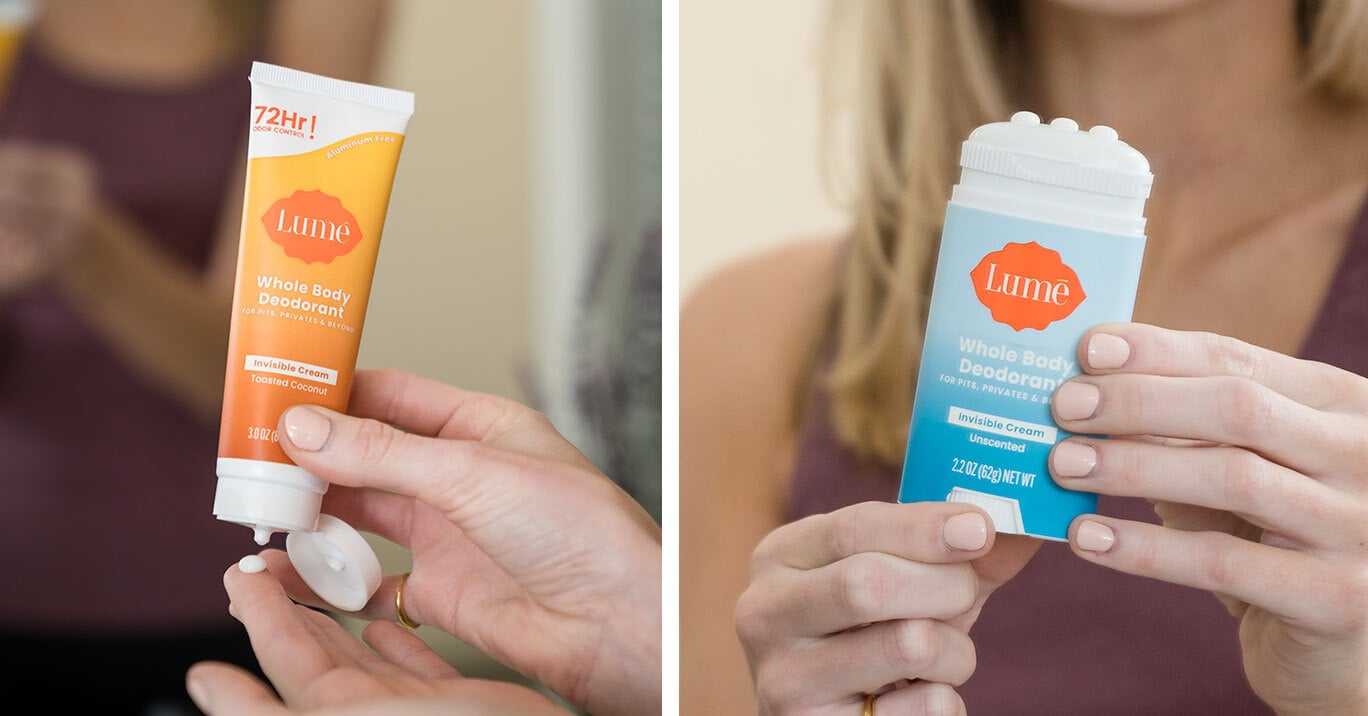 Was this article helpful?